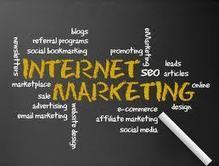 Top 10 Strategies For Local Business Marketing. Many Business Owners and Entrepreneurs struggle with SEO and Search Marketing.
1. Develop an Search and SEO marketing plan first. Performing keyword research, reverse engineering competitor's SEO, and determining the right link building and SEO tactics are important to do upfront. Make sure your website's design and content are structured to perform well in search engines.
CLICK HERE to read more.
Source:  sd-entrepreneur.com