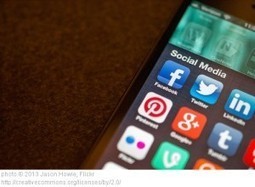 More and more businesses are creating Facebook pages, Twitter accounts, and other social media platforms.  You've probably been called by a marketing company telling you how you can connect with thousands of potential new customers with social media marketing.  But you may not realize the additional benefits that it brings with Social Search Optimization (SSO).
You've probably seen LinkedIn and Facebook pages show up in your Google searches.  Or maybe you've seen "also liked" from your contacts in search results?  Did you know that +1's on Google Plus posts can actually help search engine rankings?
Here's a great article by Steve Pacinelli that tells more of the benefits of SSO.
"Social search optimization (SSO) is a practice in which social media content i.e. tweets, Facebook posts, Instagram photos, etc. are all included within the internet database to be searched. The purpose of this approach to improve search engine results is multi-faceted.
One advantage is it provides a body of records regarding an individual's past searches and social media actions to the search engine. Search results can be optimized on an individual-to-individual basis based on their previous searches and social media behavior. This results in a completely customized search process contributing to a more efficient experience for the user. As a marketer, you now want to be present in your customer's social world to effectively infiltrate their top search results."  CLICK HERE to read more
Source: techsavvyagent.com
Ready Mobile Solutions's insight:
Ready Mobile Solutions can help you develop a custom social media strategy that will not only build a following of local customers but also help your business rank higher in search results.
CLICK HERE to learn more